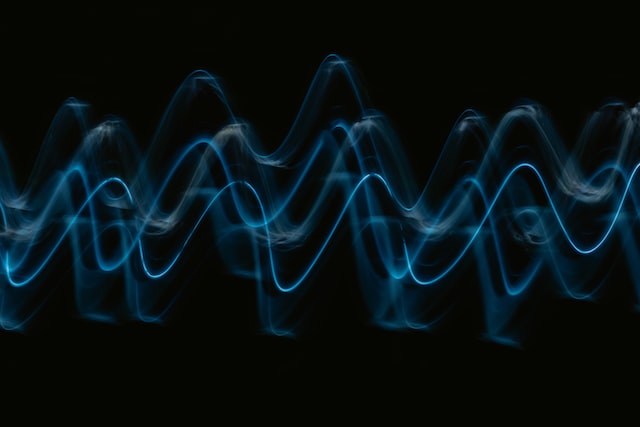 MEMORY VERSE: "There are, it may be, so many kinds of voices in the world, and none of them is without signification." 1 Corinthians.14:10
BIBLE PASSAGE: Psalm 29:3-9
INTRODUCTION
We live in a world of diverse, competing voices that are vying for man's heart 1 Cor.14:10; e.g., voices of demons, friends, enemies 2 those who love or hate us etc. Also, different voices come with different impacts on our experiences in life. It is therefore expedien for all believers to evaluate the impact of the voices you listened to have had on their lives. This understanding is key to listening choosing the positive, life transforming voice of God over the destructive ones.
OUTLINES
THE IMPACT OF VOICES
LISTEN TO GOD ALWAYS!
THE IMPACT OF VOICES
 The voice(s) you listen to will greatly affect the trajectory of you destiny. Eve listened to the serpent Gen. 3:1-7, Samson listened to Delilah Judg. 16:6, 17, Amnon listened to Jonadab 2 Sam. 13:4 14, Saul of Tarsus listened to Jesus Christ Acts 9:1-6. Therefore, who you give your ears to affects:
Your mindset and invariably your thought pattern Prov. 23:7.
Your choices and decision-making 1 Kgs. 12:6-14.

Your emotion, feelings, and psychological well-being Num. 13:32- 33; 14:1-4.
Your lifestyle choices and the steps you take Jn. 4:25-29.
Your life's outcome and the level of the fulfilment of your divine destiny Acts 26:13-16; Jer. 1:4-5.
LISTEN TO GOD ALWAYS!
To have a fulfilling life and destiny. The most important choices you will have to make in life are choices that will require God to assist you to have a fulfilled life. For example, the choice of who to marry Prov. 18:22, the business/career path to pursue Jer. 1:5, the place to live or settle Gen. 26:1-3, etc. These are decisions that will require God's assistance as you put your trust in Him Ps. 37:4; Prov. 3:5-6.
To fulfil your life's purpose and vision. This is the reason for living. It seemed God was telling Jeremiah, I planned for you, I prepared for you, I organised what you should do with your life before you came' Jer. 1:5. In Acts 26:12-19, Paul narrates the details of his own assignment in life.
To obtain supernatural supply of divine provision. If God is the one leading, you do not need to struggle for 'pasture' Ps. 23:1- 2. God knows where your supply is, and He will direct you to the right place 1 Kgs. 17:2-6; Matt. 17:27; Lk. 5:4-7.
Receive supernatural power and authority. The voice of God comes with power Ps. 29:4. When God speaks to you, power rushes into you Ezek. 37:1-10. There is a boldness that is backed up by the voice of the Lord Ex. 3:1-10. You can face the future without fear Gen. 12:1-4.
Victory over enemy forces including afflictions, battles, or conspiracies Isa. 30:31, 1 Sam. 30:1-8, 18-19; 2 Sam. 5:17- 21. Many people are victims of battles, only because they do not know what God is saying, and what they ought to do.
Escape from danger and disaster Prov. 22:3; 1 Sam. 23:7-13.
The impartation of divine wisdom. When God guides, you wil obtain unusual wisdom that is not contestable Prov. 1:5; Lk 21:15. You need wisdom to handle the affairs of life successfully Eccl. 10:10.
Existence in peace and tranquillity. One of the top secrets o WOR peace is the voice of God Ps. 85:8. In Ps. 23:2'…beside stil waters, talks about peace, not 'troubled waters.' When you are disconnected from what God is saying, you become troubled and worried about everything.
CONCLUSION
  The voice you listen to determines your direction and destination you Listen to God's voice so you can end well.