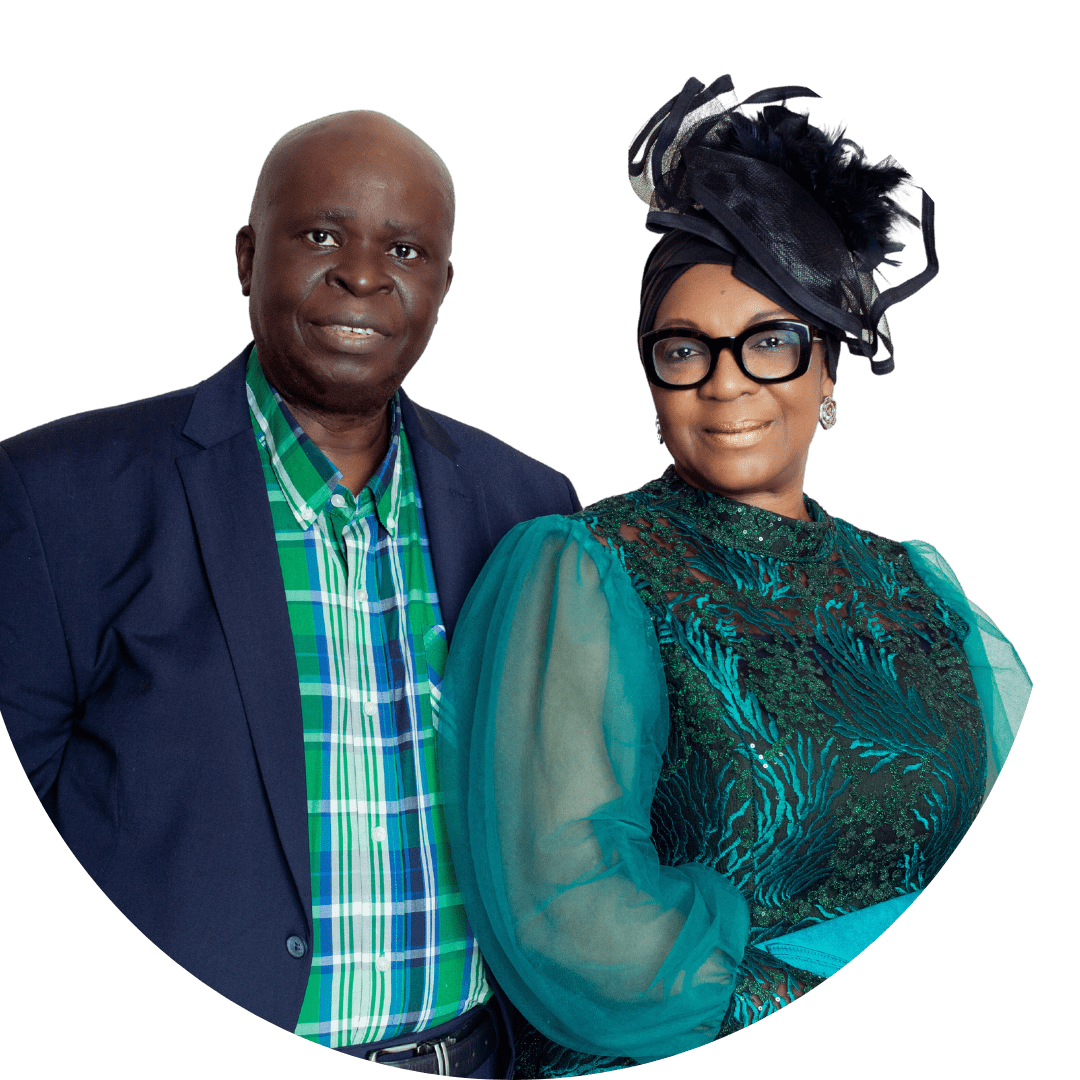 ABOUT US
Welcome To RCCG Open Heavens, Luton!
We are The Redeemed Christian Church of God in Luton, Bedfordshire.
Thank you for visiting our website! At RCCG Open Heavens Luton, we are dedicated to sharing the grace and love of God with people far and near. Our purpose is to unleash the power of God to all our visitors, and we are thrilled to have you here.
As a unified family, bound by the love of Christ, we passionately spread His love throughout our communities. At RCCG Open Heavens Luton, we demonstrate this love in all that we do. We warmly invite you to experience and partake in this boundless love...
RCCG Open Heavens Luton is led by Pastor Tunji and Yinka Ogedengbe and we want to let you know that on behalf of our General Overseer and the Board of Trustees and our entire congregation, we are committed to serving and connecting with people like you.
Explore our website to discover inspirational messages and valuable information that we believe will lead to a divine encounter for you. We pray that this encounter will touch your heart profoundly and inspire you to visit us again.
Join us at RCCG Open Heavens Luton, where God's grace and love abound. Together, let's embrace His blessings and share His love with the world.
Come be a part of our family, and together, let's experience the joy of His presence.
Visit RCCG Open Heavens, Luton, Bedfordshire, today!
Pastor Tunji and Yinka Ogedengbe with their three children started in the Redeemed Christian Church of God, Open Heavens Christian Centre Edgware in 2001 as Workers. Between 1997 and 2000 they had offers to work with a couple of churches but none rested in their heart as the will of God for them.
After ten years of working in different departments in Edgware, they were sent out by Ohcc headquarters to plant a new branch in Marsh Farm Luton which was commissioned on 20th June 2010. After two years of ministering tirelessly, teaching, preaching and training, the church grew to about 50 members in regular attendance.
We are committed to building relationship at the heart of the community.
About Our Pastors
Pastors of OHCCL CHURCH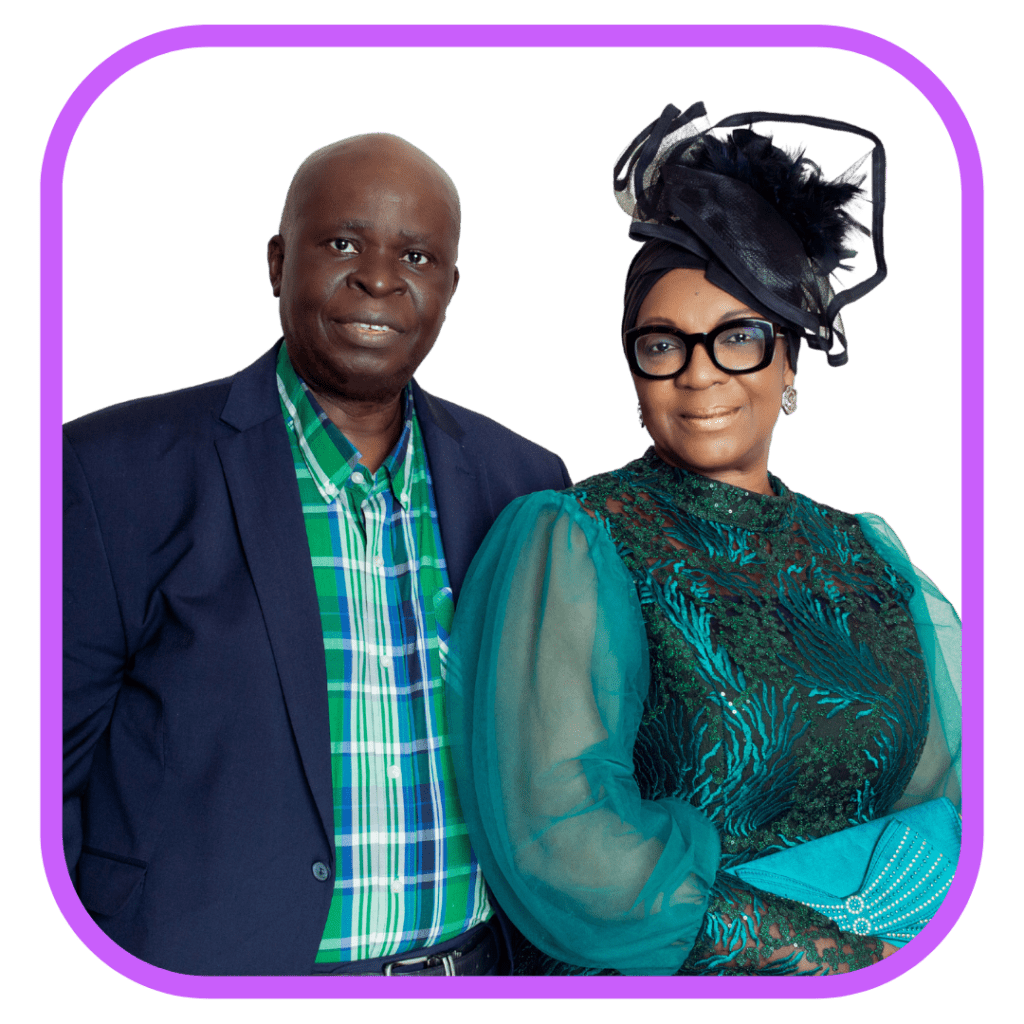 Pastor Tunji Ogedenbe is a qualified accountant (ACCA) Fhsa he was called by God into ministry in 2010.
He has skill interests in Evangelism, football, squash, table tennis, Business Empowerment, Public Speaking, Networking, Motivational Public Speaking.  He is well known for giving training on Church management and Church growth. He is the CEO of Leadership Success School, which entails training on management, who is a manager, the basic principles of management and financial management.
His wife Yinka is an anointed teacher of the Word, whose great passion is to help challenged women experience the love of Christ and their role as a woman by turning past failures to future success and handling difficult people with compassion.  She was previously the women's leader (Fountain of Glory) at her former church for 8 years presently she serves side-by-side with her husband in the ministry.
She is also the founder of Virtuous Ladies where she host the Ladies on a monthly basis, empowering them to fully carry out their duties in the body of Christ.
She also has a compassionate and counseling call upon her life reaching out to women of all ages.
Together their commitment and love for the Word of God is evident throughout their teaching and preaching and they continue to train and disciple a multitude of believers through their sermons, discipling and teachings. They both had a sincere passion to serve.
They are blessed with four children.
BELIEFS
Beliefs and Statement of Faith
1. We believe that unless a man or woman be born again, they will not inherit the kingdom of God.
2. We believe in one God: Father, Son and Holy Spirit. He is the Creator of all things.
3. We believe that the Lord Jesus Christ, the only begotten Son of God, was conceived of the Holy Spirit and born of the Virgin Mary. He was crucified, died, was buried and then resurrected before ascending into heaven. He is now seated at the right hand of God the Father and is true God and true man.
4. We believe the Bible, in its entirety, to be the inspired Word of God and the infallible rule of faith and conduct.
5. We believe in the resurrection of the dead, the eternal happiness of the saved and the eternal punishment of the lost.
6. We believe in the personal salvation of believers through the shed blood of Jesus Christ.
7. We believe in sanctification through the Word of God and by the Holy Spirit, and we believe in personal holiness, purity of heart and life.
8. We believe in divine healing, through faith in the Name of Jesus Christ, and that healing is included in the Redemption.
9. We believe in water baptism and the Baptism in the Holy Spirit as distinct from the New Birth. We believe in speaking with tongues as the Spirit of God gives utterance (Acts 2:4), in the gifts of the Spirit and the evidence of the fruit of the Spirit. We believe that all of these are available to believers.
10.We believe in the Christian's hope: the soon-coming, personal return of the Lord Jesus Christ.