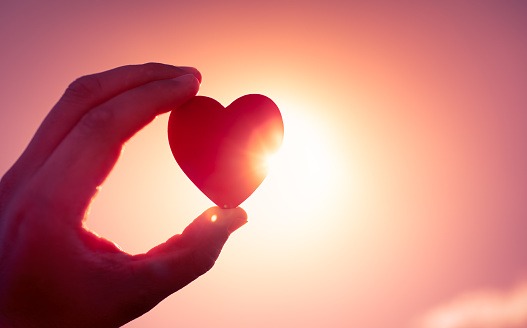 MEMORY VERSE: "Let her be as the loving hind and pleasant roe; let her breasts satisfy thee at all times; and be thou ravished always with her love." – Proverbs 5:19 (KJV)
BIBLE PASSAGE: Proverbs 5:15-20 
LESSON INTRODUCTION: To be ravished is to have a feeling of delight; being filled with wonder and enchantment. So, to ravish your spouse is to give him or her an atmosphere full of passion and fascination. The husband, as well as his wife, has crucial roles to play to enjoy a romantic and successful marriage.
LESSON OUTLINES
ROLES OF THE HUSBAND AND HIS WIFE

BENEFITS OF RAVISHING YOUR SPOUSE
ROLES OF THE HUSBAND AND HIS WIFE
Being a good husband is not something that comes naturally to some men. However, loving another person is the most selfless thing anyone can do. Therefore:
A husband who loves his wife should celebrate her always (Prov.31:28b): be her best friend, appreciate her and share in her feelings (Gen.26:8).

A good husband should be protective and shield his wife from being disrespected by others (Eph.5:29).

He also respects her opinions, wishes, beliefs and communicates without using abusive words (Col.3:19; 4:6).

He does not force her to give up on her dreams to follow his, rather, they talk things through to see what works for both of them (Rom.12:10).

The husband should focus on the strength of his wife and talk less about her weaknesses (discuss the grey area and pray together for a change) -1 Pet.3:7; 4:8.

Do not lose the romance. (SOS.1:2; Prov.5:19). To be romantic, a husband should keep in mind important dates (wedding anniversary, birthdays, etc.)- Rom. 12:15.

As a good husband, be humorous and know how to cheer up your wife especially when she feels low (Prov.15:13; 17:22).
On the other hand, married women should note that:
To ravish your husband is a divine assignment given to you by God – to be your husband's helper (Gen.2:18; Prov.12:4).

They should be women of virtue (Prov.12:4; 14:1).

To ravish your husband, you must be submissive to him (Eph.5:22; 1Pet.3:1-2).

As a wife you should be spiritually, emotionally, intellectually, and recreationally knitted with your husband (Prov.12:25).

They must be caring and manage the home well (Prov.31:15).

Meeting your husband's sexual needs is vital: do not use sex as a weapon of denial (SOS 1:13; 1Cor.7:4-5).

The husband must be celebrated and honoured as a king: in fact, he is your king.
BENEFITS OF RAVISHING YOUR SPOUSE
When a husband and his wife are knitted, there will be intimacy and mutual trust (Mk.10:8). Their love will be unquenchable (SOS 8:7). There will be joy, peace and progress in the home (Ps.128:1-6). It contributes to good health (Prov.14:30). Without a doubt, God will be present in such a loving home and their prayers will receive quick answers (Matt. 18:19; 1Pet. 3:7).
CONCLUSION: Sweeten your relationship with your spouse and the bliss will be long lasting.